From the UK and Germany we received the latest copies of the Essential Elvis and Golden Boy Elvis magazines.
Golden Boy Elvis #4/2008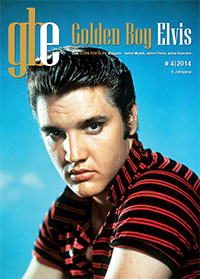 This German A4 sized full color glossy magazine rapidly becomes one of the more interesting magazines around with a strong focus on articles and memorabilia. This edition deals with Elvis' quadraphonic releases, in-depth reviews - 25 pages - of the latest batch of FTD and BMG titles, Elvis in Germany, "Almost In Love" in the A-Z lyrics series, Elvis live in CD and rare singles editions of "Hound Dog" and more.
Essential Elvis #61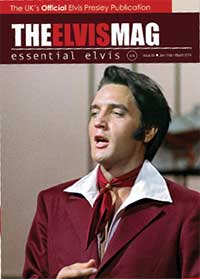 With this issue Essential Elvis is ten years old. It made a name for itself with interesting interviews. This edition continues in that line with interviews with Ann Margret, JoCathy Brownlee (read the article to find out who she is) and a short one with George hamilton. After a very short news round-up a few reviews and the answer to what happened to the Czar ring which Elvis gave to a fan during a concert Trevor Simpson presents a nice tribute to Jerry Reed.
For more information on the magazines and subscriptions go to our magazine section.