Christmas At Graceland
August 10, 2008

| Other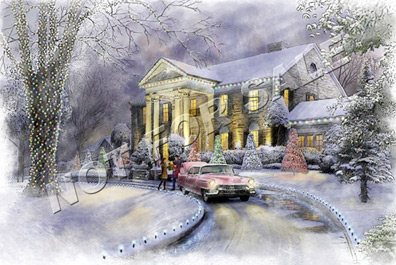 Thomas Kinkade, one of America's most popular painters, has just finished his "study scetch" of his newly commissioned canvas painting "Christmas at Graceland". The Thomas Kinkade Memphis Gallery has already begun taking orders. Last year's Graceland-painting sold out in no time. This time, he'll produce 3 different sizes, with prices varying from 750 to 1680 $US.
Source:
ElvisMatters
I would do a calendar on this topic
I'd rather buy a Rembrandt for that kind of money, Chinesemade or not..