Preview Inside Love Me Tender
July 10, 2008

| Book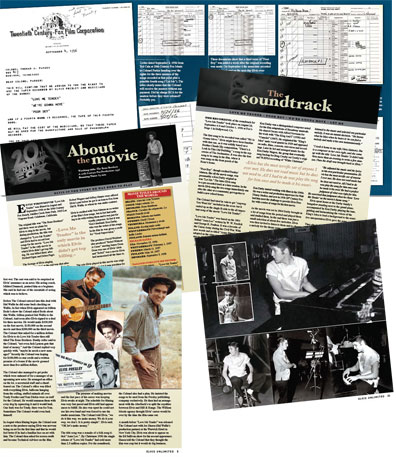 This is a second preview of the Elvis Unlimited book "Inside Love Me Tender" which is due for release at the end of this month. The book comes as a deluxe box-set contains an in depth full color look behind the scenes of the making of the movie. The foreword is written by Ger Rijff. The package contains an 45 RPM vinyl single with radio commercials, a DVD with rare footage from the movieset and a certificate of this limited set.
Source:
Elvis Australia
Related links
'limited set', Tunzi must behind this..
Looks like another winner from the Elvis Unlimited! Well done guys.
japio
wrote on
July 13, 2008
i liked the previously releases. I will buy it .And Jerome. These guy are not like Tunzi. From that guy don't loves Elvis ,only make a quick buck. Once again. They do a good job