Possible Cover Art Hawaii 1972 Book
December 30, 2007

| Book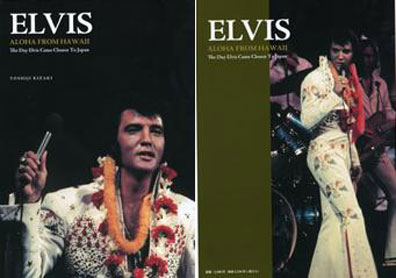 Posted on the FECC forum are these two possible covers of the upcoming book on the 35th Anniversary of Elvis' Hawaiian concerts. The book should contain more than 200 photos, many previously unseen. These photos were taken by a Japanese photographer at Elvis' four Hawaiian concerts in 1972 and 1973. The book is due for release January 14, 2008.
Source:
For Elvis CD Collectors Forum
whats the cover have to do with elvis in hawaii 72? there are many pictures ive seen that would be great like elvis in his black suit kneeling down with his cape stretches out as the concert is ending i like that picture that should be the cover.