Preview Japanese 1972 Book
December 16, 2007

| Book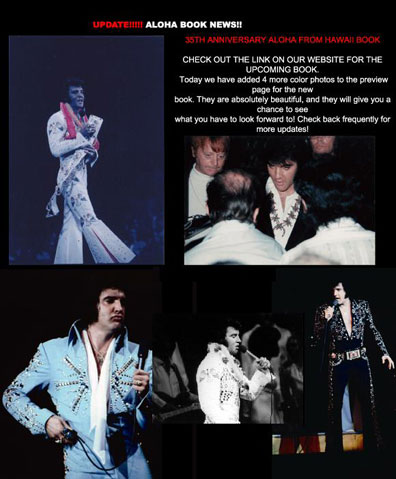 This is a small preview of the upcoming Japanese book on the pre rehearsal shows on November 17th and 18th 1972 in Honolulu for the 1973 Aloha Special.
Source:
For Elvis CD Collectors Forum
Great, I love these shows. The suits Elvis wore were awsome!
Apart from the pictures being in colour, is there anything in this book that wasn't covered in Joe Tunzi's 2 books about Elvis' Hawaiian TV shows and appearances several years back?!