New Japanese Book
November 21, 2007

| Book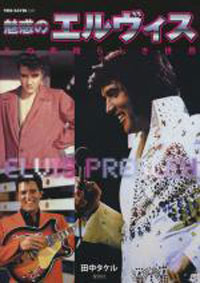 Due for release on November 26, 2007 in Japan a new book with a title we can't translate (ISBN-10: 475000331X / ISBN-13: 978-4750003313).
Source:
Elvis World Japan
Jerome
wrote on
November 22, 2007
I'm not sure but I think it says: 'We had some pictures left.. '
I've never read it, but I can translate from "miwakuno Elvis" into "Fascinating Elvis" or "Charming Elvis". If I get a chance to meet the writer named "Takeru Tanaka", I'll ask the real english title.