Elvis In Tickle Me
November 20, 2007

| Book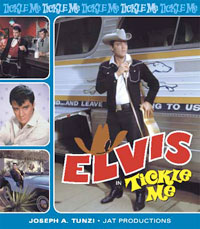 JAT Productions announced that their latest book "Elvis in Tickle Me" with bonus CD and pocket calendar will be shipping early next week. Apparently the book is nearly sold out on pre-sales only.
Source:
For CD Collectors Only
Is this actually a book or another very lavish magazine?!
I hear Joe's next project is 'Inside Cloombake'. Can't wait for that as I think it's his best movie by far. I love it when he sings 'There's No Room To Wahine In Dominic's Papaya'.