Blu-ray And HD DVD Packages
July 12, 2007

| Video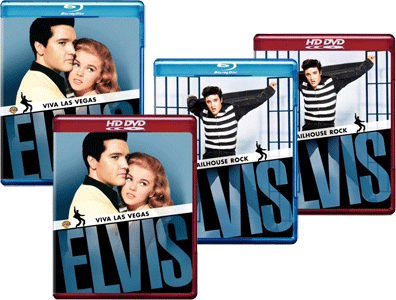 Here are the Blu-ray and HD DVD packages of "Jailhouse Rock" and "Viva Las Vegas" which are due for release from Warner Bros on September 18, 2007.
Source:
Amazon.com
Related links
don't expect too much of BlueRay, that's something that hardly can be noticed unless you're Blue Ray Charles..
emjel
wrote on
July 13, 2007
Looking forward to these releases especially VLV. Let's hope they do the 2001 version of TTWII, but with such poor sales of this in the US when it first came out on DVD, they probably won't. I doubt they'll ever do On Tour in High Def as that was filmed on 16mm stock.