Tupelo's Own Single DVD Release
July 07, 2007

| Video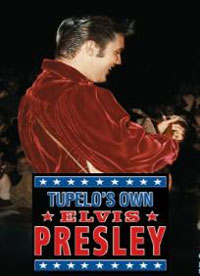 Due for release on July 30th in the UK is the single DVD edition of "Tupelo's Own Elvis Presley". If you could not afford the limited edition DVD and Book release which is being deleted very soon then this is for you.
Source:
The Elvis Express
gah why cant it be released in america like that? id love to get it i cant afford the book and the dvd. im lucky i was able to pre-order thats the way it is and this is elvis and i have to wait another month for it . id love to own this elvis concert from the 50's in fact it would be my 1st unless you can call elvis 56 or elvis from the waist up a concert dvd
Agree with that,i dont want the book,im not a book collector,but would get the dvd if its priced at a respectful price,but were do you get it?