Cover Art Best Hits In Japan
July 04, 2007

| Music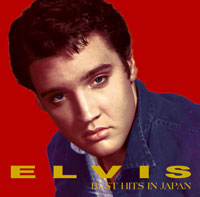 Here is the cover art of the Japanese release "Best Hits In Japan", the Japanses edition of "The Essential ELVIS Presley" which is due for release on August 16, 2007.
Source:
Elvis World Japan
So it will have better sound right? i know some of the japan lp style cd''s have way better sound thatn the original cd's and even ftd's attempts at them,can anyone tell me what the sounds like on the japan lp style cd version of thats the way it is?
It's actually great cover. But somehow I seem to recall seeing it somewhere else before... Oh yes, The Ultimate Collection - Rockin'. Wonder if the songs are recycled too...