Cover Art The Dutch Collection
June 21, 2007

| Music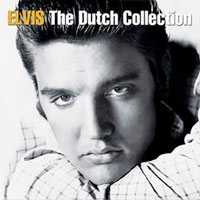 Here is what appears to be the cover of the Dutch Collection CD. This CD will be compiled based on the votes of the Dutch fans from a pre-selected list of 150 titles. Dutch fans are invited to go to www.elvispresley.nl to select their top 5. The 50 songs that receive the most votes will end up on the Dutch Collection release that will hit the streets on August 16, 2007. Fans will get the chance to have their name published in the CD booklet or win special Elvis prizes. Voting will start on June 21st through July 13th. The promotional campaign will be supported by national radio, TV and newspapers.
Source:
Elvis Presley (Holland)
Related links
they could have left 'the Essential Elvis Collection' on the cover, I wouldn't have mind it..
I guess you don´t Jerome, but for people over here in Holland, its good to have a Dutch collection( whatever that means...)
Swedish Hit Collection, Norske Hits, Danish Single Hits, Dutch Collection... Tracks are almost the same on all of these compilations. It would be great to get a collection that really stands out, really adds to a CD collection. There are so many great songs that Elvis recorded that are not found on any of these "greatest hits" collections.