Viva Las Vegas Blue-ray And HD DVD
May 29, 2007

| Video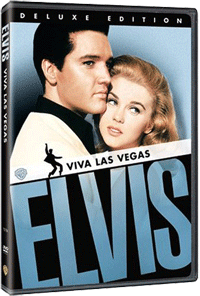 The Blue-ray and HD DVD versions of Jailhouse Rock are available on Amazon.com. Below you'll find links to all versions available.
You're tight Slava, and TTWII & 68 Comeback too
Finally some Elvis Video on Blue-Ray. My PS3 has been aching for Elvis to appear on it :}.
Not sure if HD will be available on Aloha, as that was shot on video tape, as opposed to film, which can be transferred to HD format. It's great news to have HD films by the king! Good rare picture on the DVD case.