Remember Elvis 30th Anniversary Edition
May 26, 2007

| Book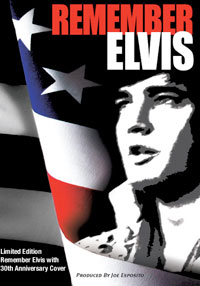 Here is the cover art of the hardcover 30th Anniversary Edition of Joe Esposito's book "Remember Elvis".
Source:
Joe Esposito (TCB Joe)
Palle
wrote on
May 26, 2007
No thanks Joe, I'll only stick to one book per Memphis Mafia member
Say it aint so joe,willi be buying this book? umm no, no way,not in a million years,notta,nope!
This was not a good book. He supposedly has a new one coming out this year, Elvis Straight Up which is supposed to set the record straight on everything, no holding back. I dont trust the guy he is writing it with. No names mentioned here. You can go to his website and check it out.