Singing Elvis Badly
February 08, 2007

| Book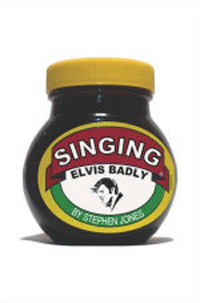 The book "Singing Elvis Badly" is a 148 pages novel by Stephen Jones which will be released February 2007 (ISBN: 142596558X) by AuthorHouse. More details when available.
Source:
Elvis Club Berlin
"Singing Elvis Badly"? I thought we were gonna let the subject of E-impersonators rest for a while! :-)
I resent the title. How hip. Puh-leeze!
Jerome
wrote on
February 13, 2007
what's in the jar? Probably nothing new...