Schilling Memoir Toppled
December 26, 2006

| Book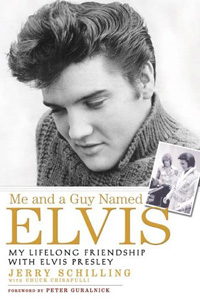 Jerry Schilling's popular memoir "Me and A Guy Named Elvis" has been dethroned in the US as the best selling Elvis book. In the lead up to Christmas, Graceland An Interactive Pop-Up Tour was the most popular book choice with buyers.
Source:
Elvis Information Network
GeeBee
wrote on
December 27, 2006
Fluff over substance wins again - how very sad. However, in the long run, I'm sure Jerry's book will be selling years from now and no one will even remember what that the pop-up book existed!