Sunrise From Vinyl To CD
May 27, 2006

| Music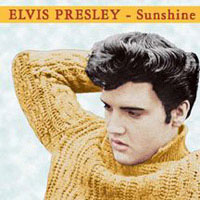 The vinyl picture disc release "Sunshine" from the Universe label will soon be available on CD. On this release some well known Sun recordings.
Source:
Elvis For Everyone Fan Club
This cover with songs from Sun records? Something went wrong there, folks. Lord, have mercy !
There needs to be a record label called "SSL" (Same Songs Label). Or maybe the label should be called "SSDC" label. (Same Songs, Different Cover) label.