Elvis - The Later Years
May 12, 2006

| Video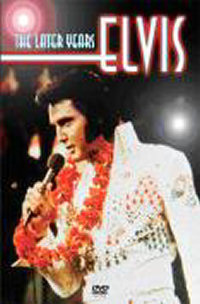 We already had "Elvis - The Early Years", now there is a DVD entitled "Elvis - The Later Years". This region 2 DVD will be released June 6, 2006 in Europe.
Source:
Elvis Club Berlin
i am looking forward to this one i wonderd how long it would be before they released this.
is it jonathan rhys meyers again, not heard of this one, anyone seen it, rick peters would be good in it, or is it just elvis, gets confusing when film is same name as a cd brought out. if its cd you speak of sounds interesting me want LOL.