Elvis - Teil 1 & 2
October 09, 2005

| Video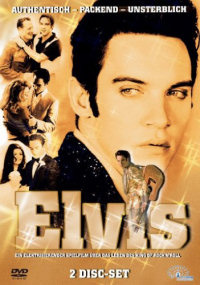 Set for release in Germany is the CBS TV movie "ELVIS". The two rental DVD "Teil 1" (part 1) and "Teil 2" (part 2) will be released an a double DVD on November 11, 2005 in region code 2.
Source:
Elvis Club Berlin
Is that a national release in nov or is it just Germany? Region 2 what region is that?does anyone know? Is it worth buying? what do you think of the movie
Don't waste your money on this piece of crapsheet. The worst Elvis TV Movie of all time. Make those by Don Johnson and Dale Midkiff looks like Classics!
Hmm, very interesting review... lol