Elvis Presley: The Rest Is Hitstory Postponed
September 20, 2005

| Music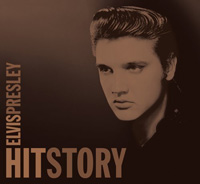 The upcoming compilation "Elvis Presley: The Rest Is Hitstory", originally set for release on October 4, has been pushed back to October 11, 2005.
Source:
EPE - Elvis Presley Enterprises
It's a pity it wasn't postponed indefinitely for a more worthwhile release.
emjel
wrote on
September 21, 2005
Agreed - this is just another BMG rip off and should be cancelled. If the sales for 30 No.1 Hits was so huge around the world, and the follow up Second To None sold respectably, then who is going to buy this. Probably just the fans who must have everything to complete their CD collection. Maybe BMG should sell it for one third the regular price.